Review: Albums of the year 2022 – this is the frontrunner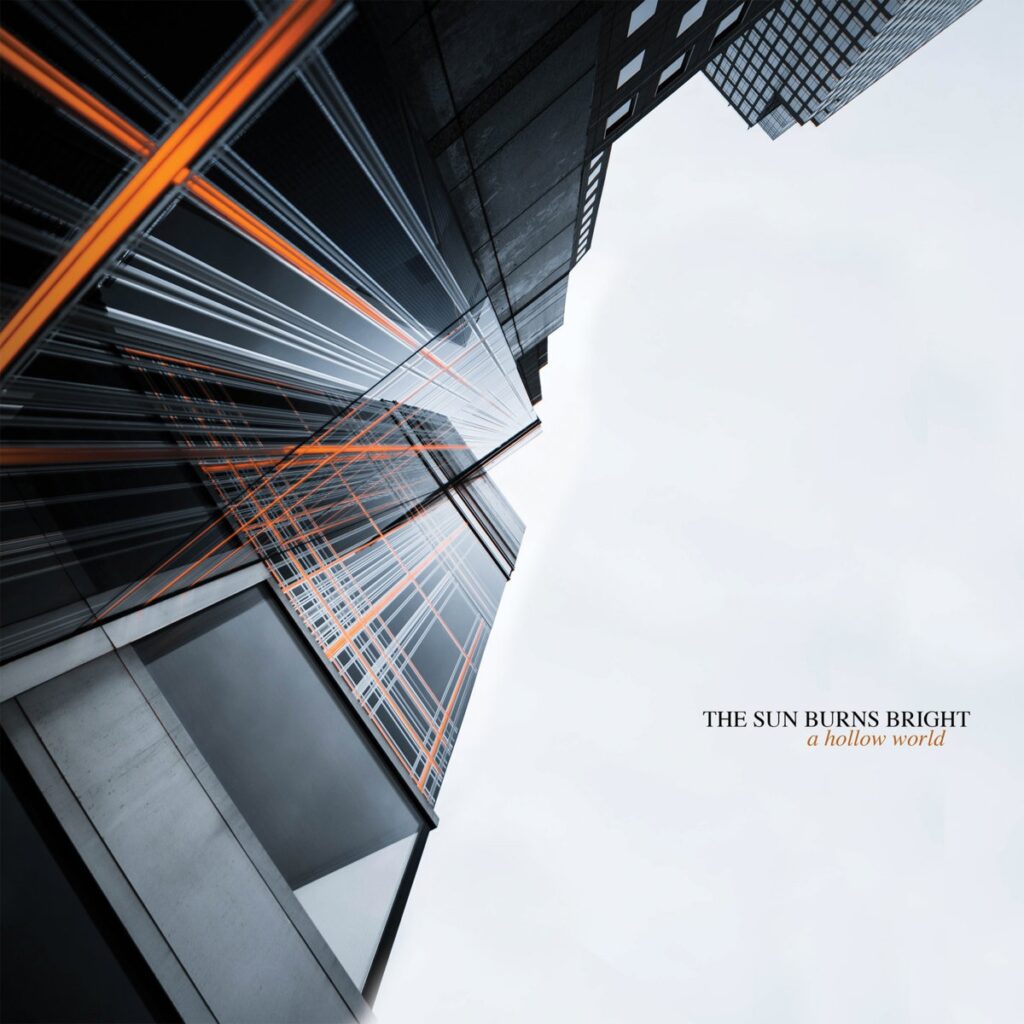 Last Updated on 14. January 2023 by Oliver
Better too late than not at all – that's the motto for my musical review of 2022. Due to persistent problems after a corona illness that was actually overcome long ago, I can only now – 14 days after New Year's Eve – compile my personal highlights of the past year.
Looking at the Top 10 of new releases and also five rediscovered treasures, it is noticeable that my interest has shifted further towards Post Rock in the last twelve months. Some special works from this genre really gave me strength in difficult times, concerning not only my health. The artists and bands literally spoke "to my heart" – even though they are mostly purely instrumental.
The Sun Burns Bright is a solo project
Of course I would like to emphasize the front runner, which is not only musically an extraordinary record. For The Sun Burns Bright is not a band, but the one-man project of Christopher Garr from Birmingham, England. With the support of only a handful of guest musicians such as Torsten Kinsella (God Is An Astronaut) or Chad Rush (Long Hallways), the guitarist offers an emotional roller coaster ride on A Hollow World. Each track contains stirring melodies and rises towards the end to a crescendo with goosebumps guaranteed. Moreover, the work has just the right length – not a second of it is wasted time.
Close behind, Mick Moss has also released one of his best albums with Antimatter – also a solo project by now. It's hard to believe that the compositions are leftovers from the band's history, some of which are more than a decade old and were recorded only recently. All songs sound extremely fresh – to which the brilliant production also contributes. Moss' outstanding voice is, of course, as always, the icing on the cake. Some recommendations: "No Contact", "Heathen" and "Fold".
Also place 3 should not remain unmentioned. A Perfect Circle mastermind Billy Howerdel walked on solo paths in 2022 as well. In contrast to his guitar-oriented project Ashes Divide (2008), the guitarist, songwriter and arranger explores the boundaries of Electro Pop and Alternative with "What Normal Was". Again, less is more. After 42 minutes the disc is over – and in view of songs with rousing choruses and hit potential like "Selfish Hearts", "Free And Weightless" or "Poison Flowers" you immediately press the repeat button on the CD player again. A dark masterpiece!
Porcupine Tree with a mixed comeback
All in all, 2022 did not offer the mass of great productions like the year before. A small disappointment for me was the studio comeback of Porcupine Tree. I had expected another classic, but what came out was a half-baked realisation of previously unreleased track ideas, which – in contrast to Antimatter mentioned above – can't really captivate. Of course, I had the new disc of my absolute favorite band in continuous rotation – and it has grown at least a little bit for me, so that's at least enough for rank 8.
Reparation was also made by the brilliant world tour, which led the band on November 6, among other things, to the Rudolf-Weber-Arena in Oberhausen. This summer there will be a few more open-air shows at festivals (including June 20 in Bonn), after which Steven Wilson will once again go solo and possibly put the Porcupine Tree chapter to an end. Or not after all? The second part of the album title (Continuation) at least leaves a back door open.
Transport Aerian break genre boundaries
Worth mentioning is also the sixth placed band Transport Aerian from Belgium: Their "Skywound" is a completely wacky record that can't be sorted into any genre. The complex compositions are most reminiscent of the great deeds of Van der Graaf Generator in the 1970s. Frontman and multi-instrumentalist Hamlet (!) is primarily responsible for this. His stage name sounds like a presumption, but I last heard such brillant expressionistic singing from VDDG bandleader Peter Hammill. The work of the Belgians is also progressive in the best sense: heavy fare, but at the same time exerting a great fascination on the tolerant listener.
Here are my personal top 10 of this year:
The Sun Burns Bright – A Hollow World (Post Rock)
Antimatter – A Profusion Of Thought (Alternative Prog)
Billy Howerdel – What Normal Was (Alternative)
Feather Mountain – To Exit A Maelstrom (Alternative Prog)
Long Distance Calling – Eraser (Post Rock)
Transport Aerian – Skywound (Progressive Rock)
Sylvaine – Nova (Blackgaze) Review
Porcupine Tree – CLOSURE/CONTINUATION (Progressive Rock) Review
Envy Of None – Envy Of None (Alternative)
Inhalo – Sever (Progressive Metal)
And here are five classics that I just discovered or learned to appreciate anew this year:
Gentle Giant – Free Hand (Progressive Rock – 1975 / Remix Version 2022)
Twelfth Night – Smiling At Grief (Progressive Rock – 1982 / Revisited Version 2022)
Slint – Spiderland (Post Rock – 1991)
Jakob – Solace (Post Rock – 2006)
Athletics – Who You Are Is Not Enough (Post Rock – 2014)