Review: Astrakhan – A Slow Ride Towards Death (Sweden, 2021)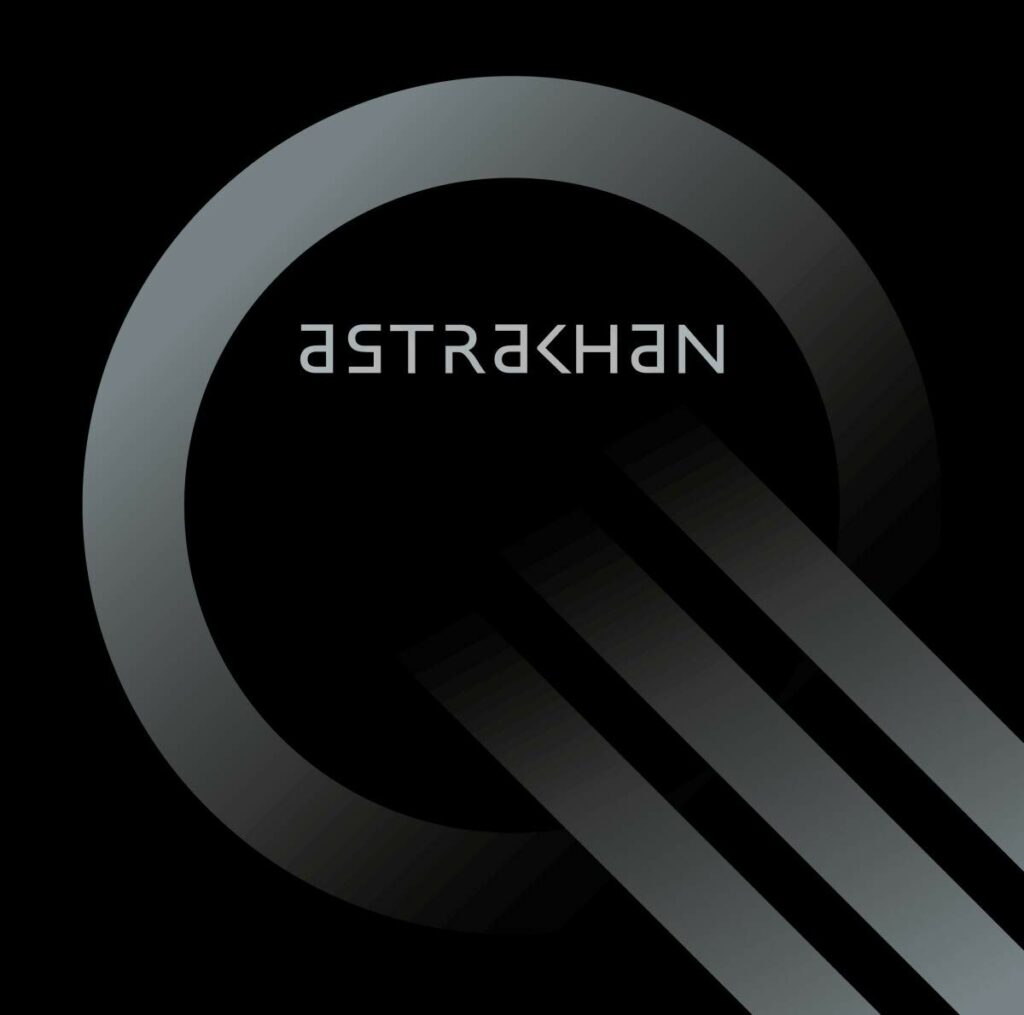 Last Updated on 31. July 2021 by Oliver
And my musical journey around the world continues … This time I am stopping off in beautiful Sweden, which is one of my favorite countries. The record by a band called Astrakhan has a good chance of becoming a favorite in my annual charts. Below you can find out why.
At first I was curious about the band name. It looked somehow familiar to me. Exactly: Astrakhan is a city on the Volga in Russia with more than 500,000 inhabitants. Heard it somewhere before. At the same time, the term also stands for black or gray fur from lambs, which is used for hats or coats. Unfortunately, I couldn't find out what the group refers to during my research. But maybe one day an interview can be arranged where I can ask them this question.
A Swedish progressive metal supergroup
The four-piece formation is consists of musicians who come from other well-known Swedish groups: Johan Hallgren (Gitrarre & Vocals, Pain Of Salvation) and Per Schelander (Bass & Vocals, Royal Hunt). Front man Alexander Lycke, one of the best rock singers in the country, and drummer Martin Larsson (House Of Shakira) join them. A kind of supergroup of Swedish Progressive Metal.
Their disc bears the pessimistic title "A Slow Ride Towards Death" with good reason. From the very first minute, the listener embarks on an emotional rollercoaster ride. In the opening song "Lonesome Cry" the dramatic melody arcs and the no less dramatic text form a perfectly sad mixture. The protagonist obviously mourns the loss of a loved one and the fact that his own life no longer has any meaning as a result. A tragedy that everyone can understand and sympathize with – unless you're a callous robot.
A lonesome cry

My last goodbye

All my life

A promise to live a lie

And the dreams we had

Now they make me sad

Astrakhan – Lonesome Cry
No ironed-out production – and that's a good thing
In addition, the guitars pretzel violently and distorted. Soon becomes clear: This is not conventional, smooth-ironed Progressive Metal. The band calls their genre Progressive Sludge Metal – based on the Sludge Metal genre, of which Crowbar is probably the best-known representative.
The production adapts perfectly to the hard and dark sounds. It's dirty and 70s-like – almost as if the artists had a good deal of dust on their instruments. I don't always like this approach to recording sessions. Their Swedish colleagues Opeth also provided some of their last works with a thick patina and thus were met with rejection from me. But it fits perfectly here, especially since singer Lycke with his timbre and large vocal range is reminiscent of rock giants from the "seventies", such as Ian Gillan (Deep Purple).
Song number two, "Take Me With You", is also characterized by his excellent voice and once again takes the listener into gloomy worlds of sound and poetry. If the entire disc were to continue in this style, you would probably be so emotionally exhausted after halfway that you would have to take a break.
As if the group knew, "What You Resist Will Remain" is a very welcome release. Here, the album title is quoted in the chorus and the guitars even create a danceable rhythm. Coupled with Lycke's almost bluesy vocals, that is definitely one of the highlights of the record. And especially the end with the polyphonic singing even exudes a bit of happiness. You can very well imagine at a live concert how the whole hall joins in.
To my surprise, I found that Astrakhan are quite an established band that have already released a live album. But so far they have completely passed me by. Fortunately, that has changed with their current release. I will now work my way through their back catalog.
The absolute highlight follows at the end
Why is it not full marks? Because the no less brilliant "Never Let You Go" and "Youtopia" are followed by a little slack with the following two tracks. Fortunately, the group turns round things just in time for the nine-minute closing song "M.E. 2020 ", which again showcases their great ability.
The renewed ups and downs of feelings are peppered with keyboard solos by guest Fredrik Hermansson (ex Pain of Salvation), which could also come from a neo-prog album. A Hammond organ then rings in the calm and conciliatory finale. The protagonist has got over his heavy loss and draws the conclusion that life must go on. The whole thing is accompanied by a wonderful guitar solo – so at the very end there is yet another melodious sound of the finest kind.
5 more years will come and go

And I won't wait, won't wait for you cause

Life is short it will pass you by

All we have is here and now

Astrakhan – M.E. 2020
My conclusion is also clear: Astrakhan have set an exclamation mark in the progressive metal scene with "A Slow Ride Towards Death". This band may not always be perfect (they probably don't even want to be), but they are quite unique. That's probably not the worst compliment you can make for artists …
Rating: ⭐️⭐️⭐️⭐️⭐️⭐️⭐️⭐️⭐️ (9 out of 12 points)
Album: Astrakhan – A Slow Ride Towards Death (2021)
Running time: 45:00 Min.
Label: Melodic Passion Records
Format: Digital, CD, Vinyl
Tracklist:
Lonesome Cry 4:40
Take Me With You 5:38
What You Resist Will Remain 6:25
Never Let You Go 5:21
Youtopia 5:39
Until It Ends 3:41
Control 4:29
M.E 2020 9:25
Astrakhan on the web:
Bandcamp
Facebook
Instagram
Twitter
Spotify
Apple Music
YouTube