Iron Savior at the ResonanzWerk: Power Metal at its best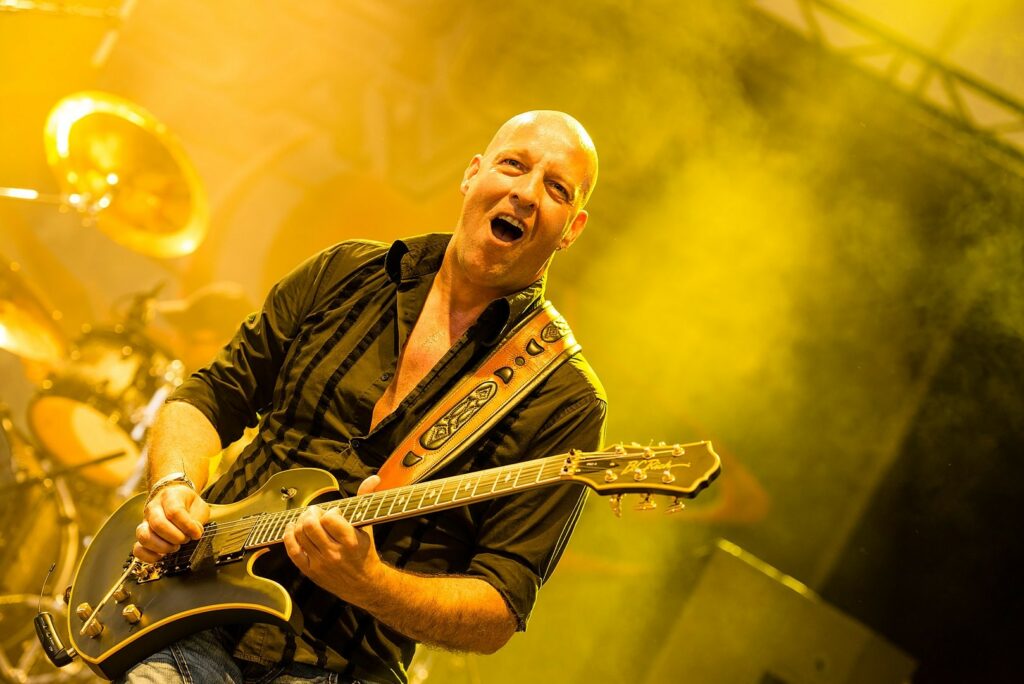 Last Updated on 17. August 2021 by Oliver
On Friday, August 20, it will be loud at the ResonanzWerk in Oberhausen. Power metal at its finest is on the agenda when Iron Savior takes the stage. The band from Hamburg appear as part of the "ResonanzWerk goes Rock" series and also have two support groups from Paderborn and Duisburg with them, Torian and Ignition.
But of course the main act, founded in 1996 around mastermind Piet Sielck, plays the leading role on this evening. Iron Savior have released ten studio albums so far, and the current work "Skycrest" (2020) easily maintains the high standard of its predecessors. In addition to new pieces, visitors can also expect a parforce ride through the long history of the band – including breathtaking guitar solos. Of course, the anthem "Heavy Metal Never Dies", which has been streamed over 7.5 million times, will not be missing.
First live appearance since February 2020
Incidentally, this is the group's first appearance since February 22, 2020. At that time, Iron Savior performed in Saint Petersburg, Russia. The event at the ResonanzWerk was originally supposed to take place on February 6, but had to be postponed due to the corona lockdown. The four musicians – in addition to singer and guitarist Piet Sielck, Joachim Küstner (guitar), Jan Sören Eckert (bass) and Patrick Klose (drums) – will certainly convert their pent-up energy after the long corona-related break into an energetic performance that not only absolute fans of the band can look forward to it.
150 guests can take part in the concert
A total of 150 visitors are admitted to the ResonanzWerk. According to the current NRW Corona Protection Ordinance, more is currently not possible. To participate, either a certified corona rapid test (maximum 48 hours old), an officially confirmed recovery (maximum 6 months) or proof of complete vaccination (at least 14 days after the second vaccination) in paper or digital form is required. In addition, you should definitely have your ID card with you to verify your identity.
If you meet one of these criteria, you can freely choose a seat and enjoy the performances of the three bands without a mask. Admission to the ResonanzWerk (Essener Straße 259, 46047 Oberhausen) is on Friday, August 20, at 7 p.m. The first opening act starts at 8 p.m.
There are only a few tickets left
If you want to be there but don't have tickets yet, you should hurry up. Remaining tickets are still available from Eventim light or at the box office.
These are the next events in the ResonanzWerk:
27.08.21: Snakebite – WHO Killed JANIS – Markk 13
09.09.21: Zach Person (USA) – Shtevil (B)
12.09.21: Maverick (UK) – Black Diamonds (SWI) – El Pistolero