Alex Henry Foster on tour with The Pineapple Thief – dates for October have been set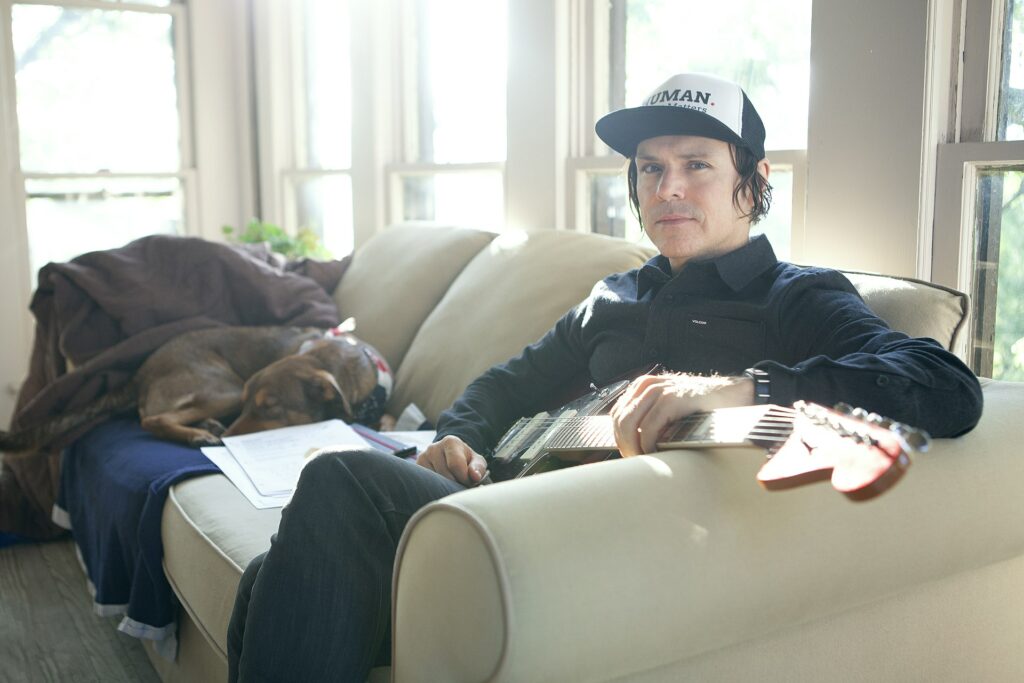 Last Updated on 16. September 2021 by Oliver
What a brilliant combination! The Pineapple Thief have now announced the support for their European tour in October. With the engagement of Alex Henry Foster, the British have achieved a real coup.
Music fans who are interested in Progressive Rock and/or Alternative can look forward to great concert evenings and two of the currently most interesting acts of both genres. It had long been clear that the group around frontman and singer Bruce Soord would return to mainland Europe. Their tour in the course of the current studio work "Versions Of The Truth" should actually have taken place last autumn, but – like so many other appearances – had to be postponed due to Corona.
Alex Henry Foster successful with brilliant live album
Alex Henry Foster – the founder of the Indie band "Your Favorite Enemies" – was also rarely able to present his first solo album "Windows In The Sky" on stage in 2020. At the beginning of March, it was over for the time being because of the pandemic. Nevertheless, in April of this year the Canadian released a live album called "Standing Under Bright Lights" (here is my review of the record), which documents a rousing performance at the Festival International de Jazz in Montréal on July 5, 2019 and reached up to number 11 in the UK Album charts.
Now the 31-year-old is really looking forward to actually being back under the bright stage lights and hopefully in front of a larger audience. Alex Henry Foster will be among the first international artists to tour the UK and Europe this fall, if Corona restrictions allow.
Canadian can finally go on tour again this fall
Since his last tour with …And You Will Know Us by the Trail of Dead in early 2020, he has taken the pandemic very seriously and has hosted several online events. Through them, he forged a strong bond with his fans by talking about topics like depression, loneliness, and sanity – but mostly by asking them to care for others, hope for better days and keep dreaming. That's why Bruce Soord's invitation came as a valuable gift for Alex, who unfortunately had to postpone his own summer tour in Great Britain and Europe again.
Alex Henry Foster & The Pineapple Thief – a brilliant combination
That he and his accompanying musicians are touring with Soords Band makes perfect sense. The Pineapple Thief have also been more of an Alternative than a Prog Rock act since they were founded in 1999. With the engagement of Gavin Harrison, the group made another big leap forward musically in 2016.
The ex-Porcupine Tree drummer, who is currently performing with King Crimson in the USA, takes the introverted songs – mostly written by Soord – to a completely different level. His virtuosity on the drum kit can also be heard on the recording of a streaming concert, which will be released on October 22nd as a live album entitled "Nothing But The Truth" – parallel to the tour in the same month.
The Pineapple Thief and Alex Henry Foster will also appear in Germany. They play in Hamburg on October 10th and in Cologne on October 29th.
Here are all the dates of the planned European tour in Germany:
10.10.21: Hamburg – Fabrik
16.10.21: München – Technikum
17.10.21: Pratteln (CH) – Z7
19.10.21: Stuttgart – Im Wizemann
26.10.21: Mainz – KUZ
29.10.21: Köln – Carlswerk Victoria
Tickets for the concerts are available on the website of WIV Entertainment.